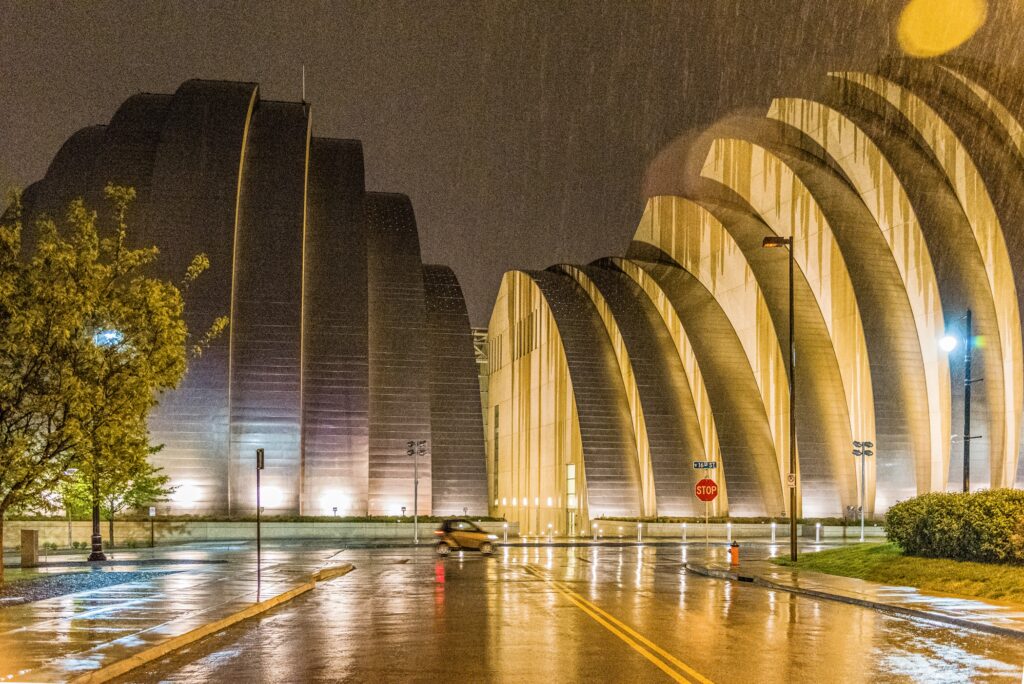 CCOMEDY OPEN MICS & SHOWS
THE COMEDY CLUB OF KANSAS CITY HOSTS OPEN MICS EVERY THURSDAY AT 8:30PM VISIT WEBSITE FOR ONGOING SHOWS: https://www.thecomedyclubkc.com/
THE RINO IN NKC HOSTS OPEN MICS EVERY WEDNESDAY AT 7:00PM VISIT WEBSITE FOR ONGOING COMEDY AND MUSIC SHOWS: https://www.therinokc.com/events
THE MOCKINGBIRD LOUNGE HOSTS OPEN MICS EVERY SUNDAY AT 7:30PM VISIT WEBSITE FOR ONGOING COMEDY, KARAOKE AND MUSIC SHOWS: THE MOCKINGBIRD LOUNGE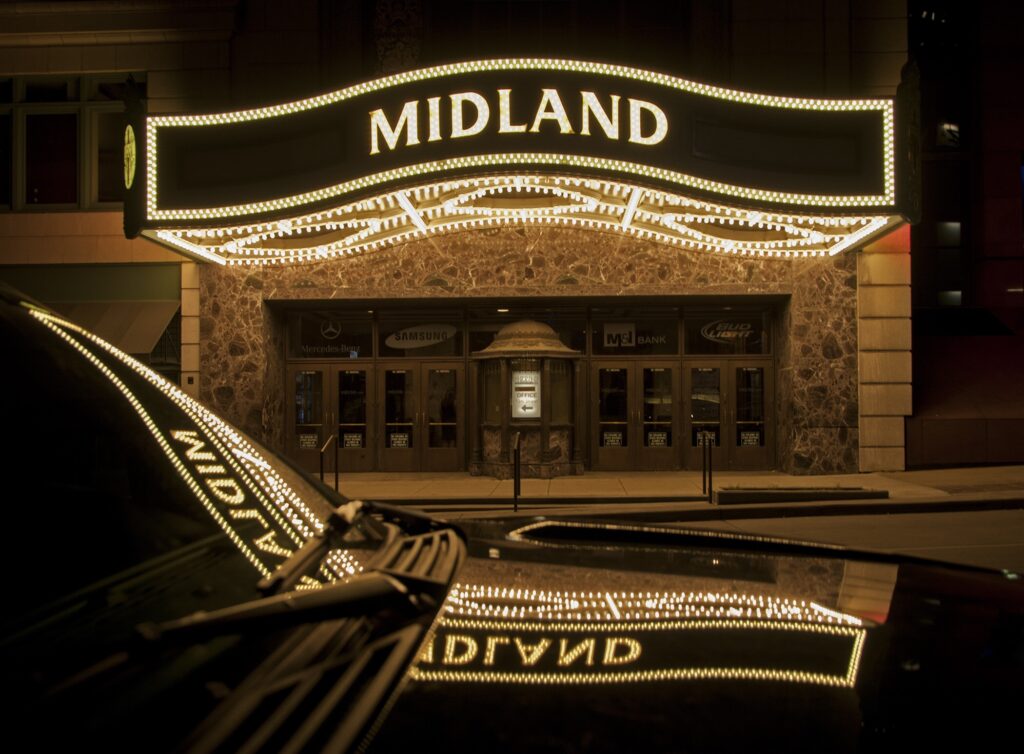 DDANCE THE NIGHT AWAY:
KAUFFMAN CENTER OF PERFORMING ARTS IS THE PREMIER KC BALLET AND SYMPHONY. VISIT WEBSITE FOR EVENTS: https://www.kauffmancenter.org/
GREEN LADY LOUNGE IS A COZY JAZZ LOUNGE IN THE HEART OF THE CROSSROADS VISIT GREEN LADY WEBSITE FOR ONGOING EVENTS: https://greenladylounge.com/
THE LEVEE IS A MECCA FOR LIVE MUSIC AND SATURDAY MATINEES. VISIT WEBSITE FOR SHOW SCHEDULE AND EVENTS: http://www.thelevee.net/
BLVD NIGHTS IS A GO TO GET-DOWN FOR VARIETY OF MUSIC AND LATIN MUSIC ON WEEKENDS. VISIT WEBSITE FOR EVENT LISTINGS: FACEBOOK.COM/BLVDNIGHTSKC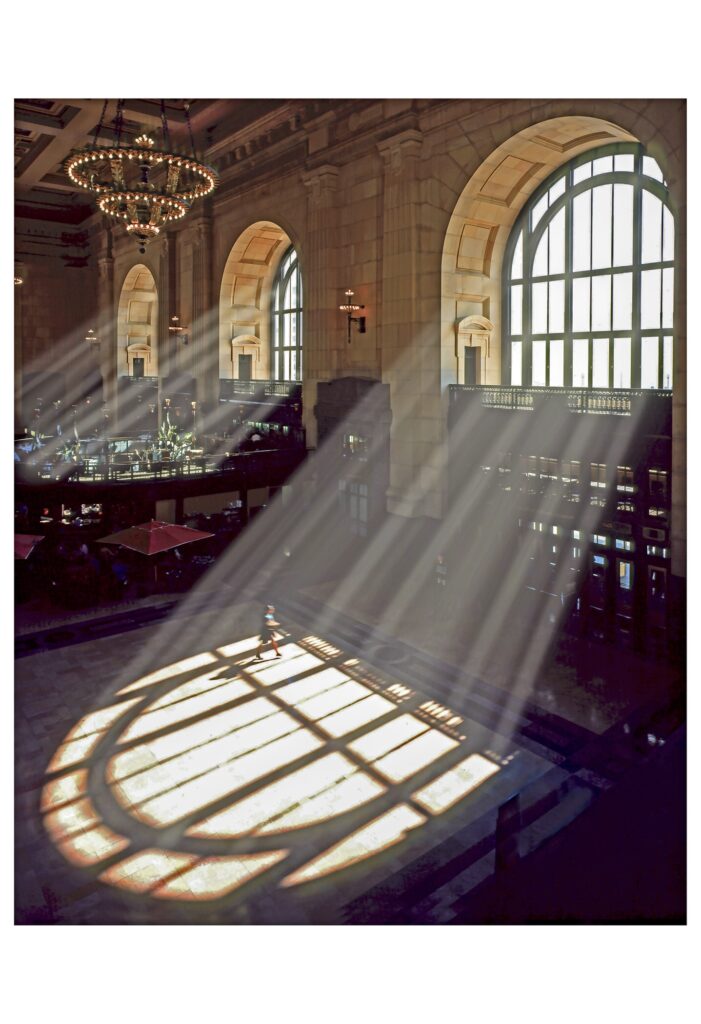 MMuseums and City Hotspots
NELSON ATKINS MUESUM OF ART: CLOSED MONDAYS. THE NELSON IS MOSTLY FREE BUT YOU CAN CHECK AN EXCELLENT ROTATION OF SEASONAL EXHIBITS AT A REASONABLE COST.
THERES A CHARMING RESTAURANT INSIDE THE NELSON; ALSO!- IT HAS A SURROUNDING PARK THAT AT NIGHT IS ILLUMINATED BY THE INDOOR LIGHTING OF THE MUSEUM. THE NELSON GLOWS FROM THE INSIDE OUT! VISIT WEBSITE FOR EVENTS: https://nelson-atkins.org/
WORLD WAR II MEMORIAL AND MUSEUM: CLOSED MONDAYS VISIT WEBSITE FOR EVENTS: https://www.theworldwar.org/
UNION STATION: HOME TO KANSAS CITY'S RAILWAYS-YES!-IT IS OPERATIONAL! UNION STATION OFFERS, RESTAURANTS, SCIENCE CITY(A HANDS ON SCIENCE MUSUEM), WORLD TRAVELING EXHIBITIONS, MODEL TRAIN MUESUM, LOCAL FESTIVALS, EVENTS AND KEY KC PHOTO SPOTS. VISIT UNION STATION WEBSITE FOR CURRENT EVENTS: https://unionstation.org/
IF YOU'RE NEEDING SEASONAL OR SPECIFIC ACTIVITY PLANS, FEEL FREE TO CONTACT US FOR RECOMMENDATIONS.