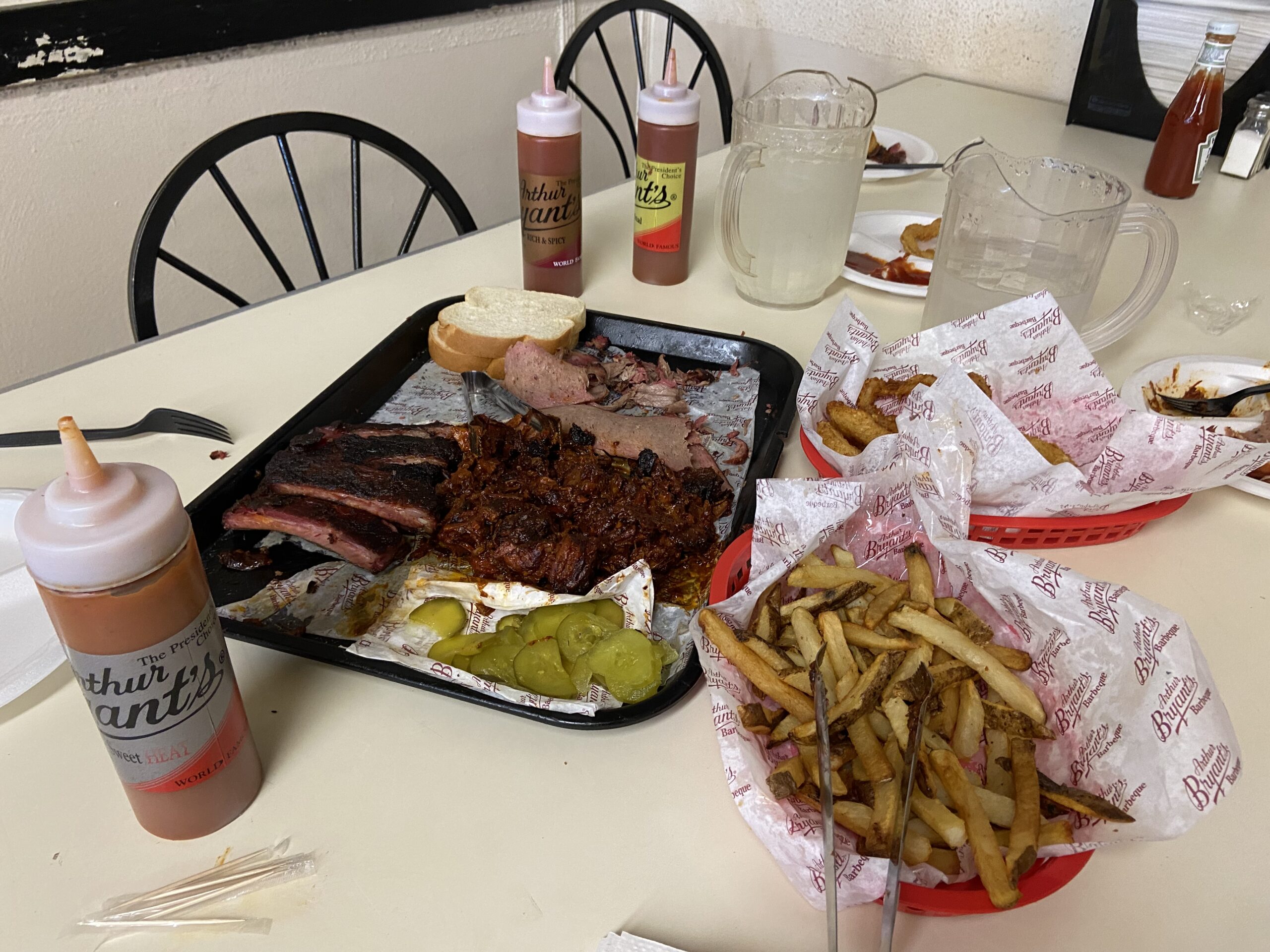 JJoin us on a true barbecue adventure! (Stretchy pants encouraged)
The Barbecue tour of Kansas City is an all inclusive experience that creates true life long memories. See some of KC's historic city icons as you hop from restaurant to restaurant sampling various styles of delectable smoked meats and scrumptious sides.
Pick up and drop off: Public tours have a designated location with parking to meet bus and will be returned to same destination at end of tour.
All sorts of refreshments and foods are welcome aboard tour. Though guests leave fully satisfied, picky eaters, and diet restricted guests are allowed to bring snacks on tour. All coolers with all sorts of refreshments are welcome on buses, as well as various beverage options of alcoholic nature are available for purchase at several locations. Glass bottles are discouraged.
Cost: Tickets begin at 110$ plus tax. Tour guide and crew gratuity is encouraged for work well done.